130+ competencies to choose from and completely customizable
Sometimes the best opportunities for development come from feedback from others, and yet, in many corporate cultures feedback doesn't flow freely.  360° Assessments give leaders the change to hear from the people around them in a confidential measurable way, providing valuable data they can use to make adjustments that lead to bigger positive impact.  And yes, they are completely customizable.  Pick from our list of competencies and questions, or we can help you write your own. Measure exactly what matters at every level of leadership.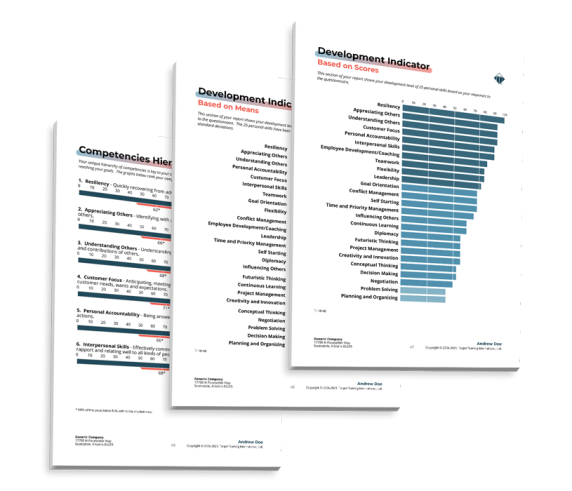 Hi-Potentials: Determining who to move into leadership roles at all levels of your organization is perhaps the most important people decision you can make. Leaders impact everything.  Find out how they are impacting those around them as part of their preparation for next-level roles.
Current Leaders: Nothing feeds growth better than clear feedback.  Leverage 360s to help your current leaders get better.  Pair assessment with coaching and double the chances for lasting change.
Here's what people are saying…
"Kelly did an excellent job communicating the nuts & bolts of instructional design considering I have no prior experience or knowledge. Thoroughly enjoyed the training and learned a lot"
"Thank you, Kelly! I am doing well and I am moving forward. I appreciate you and the opportunity I have had to work with you more than I can express."
"I have been to multiple training classes including recruiting, internet search, as well as facilitation training and leadership development courses. She has developed many different training systems for our offices."